Jacci's Bio
Jacci is an accomplished Stylist and Costume Designer, working in advertising and editorial print, film, theater, and television. She is union represented, USA-829, and has had the privilege of working with photographers and directors from around the world on lingerie campaigns, fashion editorials, advertising campaigns, luxury and jewelry campaigns, look books, e-commerce, theater productions, feature films, and commercials.
Jacci has styled and designed for both men and women, and along with her commercial styling, also has several personal clients which she provides services for image consulting and personal shopping/styling. Please contact for rate sheet and packages.
Jacci also specializes in corsetry, and has her own collection which has been featured on rockstars, models, television personalities, fashionistas, pin up models, burlesque performers, and in several fashion magazines. Along with her collection, Jacci also does custom work.
Jacci has built her reputation through her keen sense of style, her ability to be a team player, her intense passion and drive, and her cool demeanor in making "magic" happen.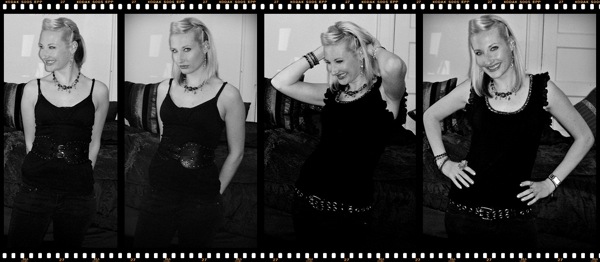 "Rock the style, check the ego, insert a dream.......... now flash that trademark grin."